Backpacks Mod for Minecraft 1.12.2/1.10.2
Author: Eydamos | April 23, 2018
While playing Minecraft is amazing all the time, the reality is that there are some situations in which you do want to spruce up the game experience by adding in an extra inventory space. The reality is that in a game such as this, there is never too much inventory, and this is why adding in the Backpacks Mod to your Minecraft experience is a very good idea.
Simply put, the mod is designed in order to add craftable backpacks. The main idea here is that you can use these items in order to further improve the way you manage your items in the inventory. Thanks to the Backpacks Mod Minecraft, all you have to do is to create a backpack and the experience will be extraordinary in this regard.
Once you install the mod you will be able to receive no less than 16 backpacks that will be added to your game, all of which have a different color in order to make sorting a lot more interesting and simple to say the least.
No matter if you mine, kill monsters or just dig dirt, the reality is that the mod can provide you with the necessary help, since you won't be needed to go and unload your items all the time. Instead of that, the Backpacks Mod will allow you to carry a backpack that can be seen from a visual standpoint on the player and which allows you to increase the inventory slots from 27 to around 729, so 27 times more than the normal inventory space.
This does help you a lot during the longer adventures that you might have, because the entire experience is truly unique and interesting until you realize that there's no space to carry everything. The Backpacks Mod 1.12.2 removes all that hassle and instead it makes the entire inventory management system simple and truly refined.
With the help of this great mod, you will have the unique opportunity to fully improve your gameplay unlike never before, all while providing the game with new ideas and a whole bunch of fun.
It's important to note that there are some special backpacks as well that have around 54 slots on their own, not to mention that some of them can actually provide a great new experience as a whole. It's a lot more interesting and refined to play this game, not to mention that you will be able to increase your overall efficiency in the title, which is truly a major plus. You will never need to go home again once you install the Backpacks Mod Minecraft, instead the adventure will be in front of you all the time and you will love it.
Showcase:
Recipes:
Normal backpacks:
You craft a backpack like a chest but with leather instead of wood. For a big backpack use tanned leather instead of normal leather.
Backpacks have 27 slots (chest size)
Big backpacks have 54 slots (double chest size)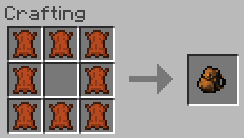 Colored backpacks:
You can also craft a colored backpack if you put any dye in the middle: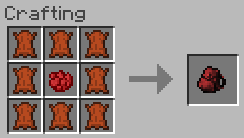 Ender backpack (was Magic backpack before):
Last but not least you can craft an ender backpack (like magic backpack before) which is a portable ender chest which shares its content with the ender chest. You craft it with an ender chest: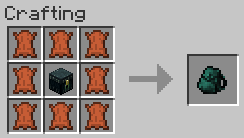 Recolor backpacks:
You can recolor backpacks by using a dye or the corresponding leather: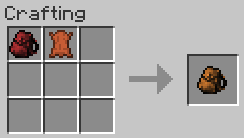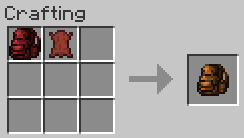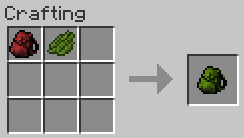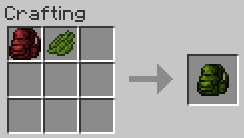 Upgrading backpacks:
You can upgrade any backpack, except the ender backpack, to a big backpack by putting tanned leather around it: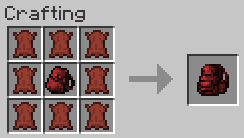 Bound leather:
You can make bound leather with two leather in the middle outer slots and strings in all other slots: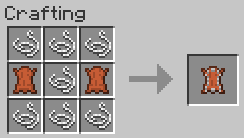 Tanned leather:
You can burn bound leather in a furnance to get tanned leather. One coal is enough for 8 tanned leather.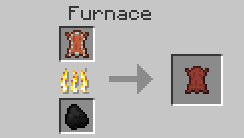 How to install:
Download Minecraft Forge
Right click, Run as Administrator and press OK to install Forge. (You can skip this step if you've installed Minecraft Forge)
Open Start on desktop => Open Run (Or you can use the Windows +R keyboard shortcut)
Type %appdata% into Run and press enter
Go to folder /.minecraft/mods
Put the jar file of mod into mods folder and then run Minecraft. Done!
How to use them:
Simple hold a backpack in your hand an right click to open it.
If you want to rename it sneak and right click. You can enter a new name then.
Changelogs:
v2.0.0
Rewrite of most of the code for 1.7 to have a cleaner basis for upcomming features.
New save mechanic (no duplicates, no losses, …)
Fixed the NEI Support that was broken for quite some time
Added support for VersionChecker
Backpacks Mod 1.12.2/1.10.2 Download Links:
Older versions:
For Minecraft 1.5.1
For Minecraft 1.5
For Minecraft 1.4.7
For Minecraft 1.4.5
For Minecraft 1.5.2
For Minecraft 1.6.x
For Minecraft 1.7.2
For Minecraft 1.7.10/1.7.2
For Minecraft 1.8
For Minecraft 1.8.9/1.8.8
For Minecraft 1.9.4
For Minecraft 1.10.2
For Minecraft 1.12.2, 1.12.1, 1.12
Credits: Eydamos
---
---
Also on FILE-MINECRAFT.COM
Session expired
Please log in again. The login page will open in a new window. After logging in you can close it and return to this page.