Pam's Simple Recipes Mod 1.12/1.11.2/1.10.2/1.7.10
This mod adds several crafting and smelting recipes to the game.
Block IDs: None, Item IDs: None, Config File: No
There are a lot of mods which support crafting recipes in Minecraft. But if you are a new player, you should start with a simple and easy mod to get acquainted with the world in the game. Understanding difficulties of the new players, Pam, a great mod developer, launched Pam's Simple Recipes Mod. He is also the author of some significant mod in Minecraft such as Pam's Harvest Craft, Pam's Desert Craft, Pam's Bone Craft… Let's find what Pam's Simple Recipes Mod can bring to you!
Sometimes, players have to face with the lack of material. They even cannot use trashy items in spite of having a lot, because there are too many complex steps need to conduct. Pam's Simple Recipes Mod now allows you to create items more easily by adding straightforward and necessary recipes to the game. Making use of major useless items or items that that takes you a lot of steps to create, the mod creates new recipes which help you shorten step in generating new items. If before, you just can get saddle by luck, now, you can get it directly with Pam's Simple Recipes Mod.
Crafting Recipes:
Sapling (any) = Stick
Gravel x9 = Flint
Smelt Rotten Flesh = Leather
Smelt Sandstone = Glass x4
Pumpkin x2 = Orange Dye x8
Yellow Flower + Red Flower = Orange Dye x4
Bone x2 = Stick x4
Sandstone = Cobblestone
Cactus = Oak Plank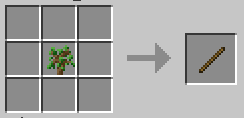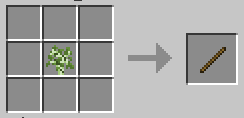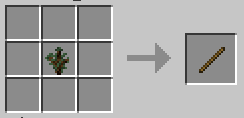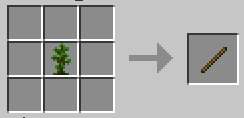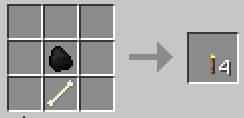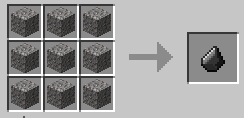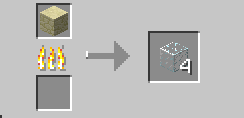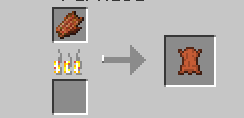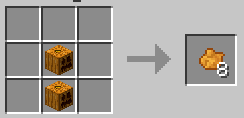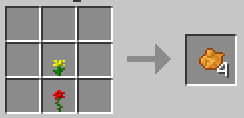 Pam's Simple Recipes Mod Installation:
Download and run the latest version of Minecraft Forge 1.11.2 API
Go to Start Menu > Type %appdata%/.minecraft/mods
Download the mod
Move the downloaded Jar (zip) file into the "mods" folder
Done and Enjoy the mod.
Older versions:
For Minecraft 1.7.10
For Minecraft 1.8.9
For Minecraft 1.10.2 and 1.9.4
For Minecraft 1.11.2/1.11
For Minecraft 1.12
Minecraft 1.10.2 Mods, Minecraft 1.11 Mods, Minecraft 1.11.2 Mods, Minecraft 1.12 Mods, Minecraft 1.4.7 Mods, Minecraft 1.5.1 Mods, Minecraft 1.5.2 Mods, Minecraft 1.6.2 Mods, Minecraft 1.6.4 Mods, Minecraft 1.7.10 Mods, Minecraft 1.7.2 Mods, Minecraft 1.8.9 Mods, Minecraft 1.9 Mods, Minecraft 1.9.4 Mods, Pam's Mods
Also on FILE-MINECRAFT.COM