Redstone Paste Mod 1.12.2/1.11.2/1.10.2
Author: FyberOptic | January 8, 2018
Redstone Paste Mod is one of the few mods out there that can make the entire Minecraft building experience less frustrating and more fun. As we all know, building with redstone is very challenging and many times it can be quite confusing too, so it does come down to you to make sure that you build properly and using the best tools.
Thankfully, the Redstone Paste Mod Minecraft is designed to ease the pain here as it allows the redstone circuits to run across a multitude of surfaces that include walls and ceilings. This was not available until now and because of that it makes the entire experience a lot more fun and easier to implement.
Do keep in mind that the mod does an amazing job when it comes to delivering a simpler way to place the circuits, however it does not simplify the building process. Sure, many Minecraft gamers would like this to be easier but even so it really manages to bring in front plenty of cool moments that you will love and appreciate right off the bat.
With this mod you get some really exciting gameplay moments because the circuits can now be placed faster, with better accuracy and the results will really shine because of that. It's a great investment to install the Redstone Paste Mod Minecraft especially if you are one of the many avid builders that want a simpler and more refined way to get across. It's not the easiest way to build but if you do want to use redstone, It is surely the addition you wanted for your Minecraft Mod stash.
The new items that are added with this Redstone Paste Mod will also work with the normal redstone but the circuits are very easy to customize and this does add an immense value. Maybe that's what makes the game so fun, because there are so many possibilities to be had and the more you try to innovate the harder it will be without this mod.
This mod is surely one of the best additions for redstone lovers but it will also make it a lot easier for people that want to use redstone circuits for the first time and find the normal use more confusing.

Mod Contents:

It adds a new form of redstone dust into the game, allowing you to transmit redstone signals across a variety of surfaces, including ceilings and walls. Also included are sticky repeaters and sticky comparators, to keep your redstone current strong or do complex logic no matter where you decide to run your paste.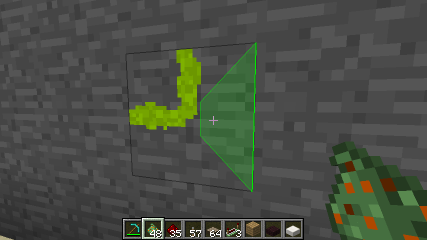 The placement of the paste is uniquely different than normal redstone, however. It can be applied to any of the four directions of a block face, allowing you to create compact redstone paths, and only direct current in the directions you desire. Individual segments can be removed by clicking them while highlighted, or you can remove the entire face at once by clicking the center area.
Holding the sneak key allows you to place both the segment you've selected as well as the one opposite. If sneaking when placing paste in the center area, it will place paste in all four directions of the face.
Paste can interact with dust when you explicitly connect to it. Otherwise it can run side by side without transmitting redstone current between them.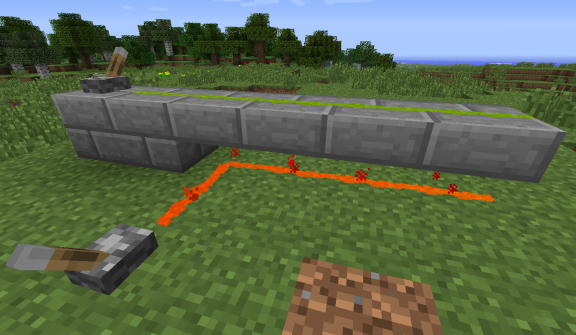 You can hide paste, sticky repeaters, and sticky comparators using half-slabs by right-clicking them while holding one. A ghost image of the slab will appear when it's possible to cover it. You can even place them vertically!
Videos:
Recipes: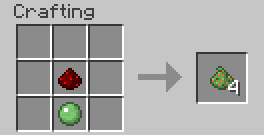 The crafting recipe is shapeless, consisting of simply a piece of redstone dust and a slimeball, yielding four pieces of paste. The config file allows you to specify how many pieces of paste the recipe gives, as well as providing an alternate recipe of a slimeball surrounded by redstone dust. You might wish to use these settings to better balance your game, depending on factors such as other mods you have installed, availability of slimeballs, or the intended focus of your game.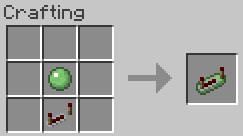 The recipe for sticky repeaters is equally simple.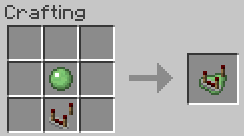 As are sticky comparators.
How to install:
Download Minecraft Forge
Right click, Run as Administrator and press OK to install Forge. (You can skip this step if you've installed Minecraft Forge)
Open Start on desktop => Open Run (Or you can use the Windows +R keyboard shortcut)
Type %appdata% into Run and press enter
Go to folder /.minecraft/mods
Put the jar file of mod into mods folder and then run Minecraft. Done!
Redstone Paste Mod 1.12.2/1.11.2/1.10.2 Download Links:
Older versions:
For Minecraft 1.5.2
For Minecraft 1.6.4/1.6.2
For Minecraft 1.7.2
For Minecraft 1.7.10
For Minecraft 1.8
For Minecraft 1.8.9/1.8.8
For Minecraft 1.9
For Minecraft 1.9.4

For Minecraft 1.10.2
For Minecraft 1.11.2
For Minecraft 1.12.2/1.12.1/1.12
Credits: FyberOptic
---
---
Also on FILE-MINECRAFT.COM
Session expired
Please log in again. The login page will open in a new window. After logging in you can close it and return to this page.